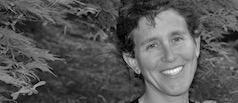 Fern
_
Mandelbaum
is a Partner with Monitor Ventures. Fern is an accomplished entrepreneur and CEO who specializes in creating and growing technology focused businesses.
She has worked with CEOs helping them develop and refine their business concepts, recruit management teams, key advisors and board members, implement fund raising strategies and establish strategic alliances. Her portfolio includes: New Vine Logistics, Case Central, Informative, NapaStyle, WetFeet, and LiveAdvice (merged with Keen). Fern was co-founder and CEO of Skyline Products. Under her leadership, Skyline achieved annual growth in excess of 200% and was successfully sold to IDEO Product Development. Prior to co-founding Skyline, Fern worked at SRI International, HP, the Kyoto Bank and Bain and Company.
Fern received her MBA from Stanford Graduate School of Business and her BA in Economics from Brown University.